Class Blog
May 2019
Get Cycling
We had so much fun the day that Get Cycling came into school. They brought lots of bikes into school to try and ride which all of yellow class thought was brilliant. Have a look at some of the fun we had.
April 2019
Spring is Sprung
Spring has come and we have been able to get out and enjoy some of the early sunshine. Here is some photos of the fun we have had out on the playground and around school.
March 2019
Oliver's Vegetables
Continuing the healthy eating theme, we have been enjoying the story Oliver's Vegetables. We have been learning about lots of vegetables and how to grow them. We have even planted some vegetables in our class playground garden. We are looking forward to tasting them later in the year when they are fully grown.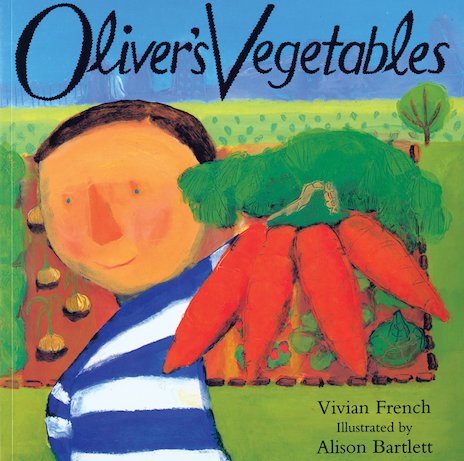 February 201 9
Handa's Surprise
Yellow class have been investigating exploring exotic fruits and African animals that link to the class text: Handa's Surprise. This fun and colourful story has allowed us to learn about a different culture as well as taste some really yummy tropical fruits. This has also linked to some fun act activities too.
January 2019
Making Healthy Soups
As part of our ongoing healthy eating topic, Yellow Class have been learning about how to make soups and using healthy ingredients. In class we have tried a range of shop bought healthy soups to see which ones each of the students prefer. Also we have been making our own recipes like tomato, leek and potato or mixed vegetables. We have learned the symbols for the ingredients, how to chop or prepare them as well as using switches to turn on the noisy blenders!